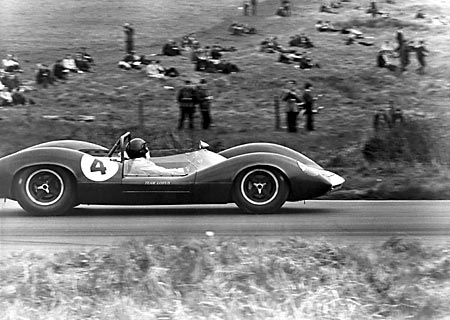 Jim Clark in the Team Lotus Series 2 Lotus 30 at Oulton Park Tourist Trophy on May 1, 1965.

Jim gridded the car 5th. The race was held in two parts of 2 hours each. In Part 1 Clark finished last (16th) having pitted for handling. In Part 2 he retired with gearbox problems. [1]"Tourist Trophy 1965". Racing Sports Cars. 1965-01-05. Retrieved 11 Aug 2015.

The color of the car was British Racing Green. The chassis number of this car was probably 30/S2/1.
Last Updated on August 11, 2015 by