1/24th scale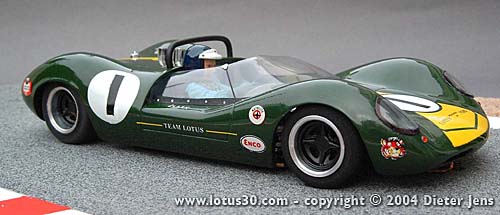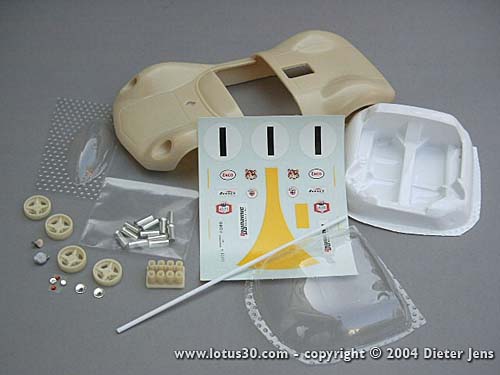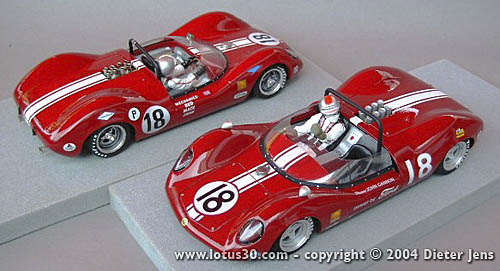 Dieter Jens sends the following:
"I made a 1/24 scale resin bodykit of the Lotus 30 incl. all small parts as windshield, interior, rollcage, rims etc. to build a very nice scale slotcar. We offer this kit. If you are interested in kit or built cars just let me know.
"Have a look at our homepage www.scaleracing.de, click on "Gallery", click on "Rennwagen 60er + 70er Jahre", then on CanAm and you will find nice pictures of two red and one green car, built by myself.
"By the way: a friend of mine is just building the Pink Stamps Racing Lotus 30. When he will have finished (hopefully winter this year) I can send you pictures if you want."
Photos Copyright © 2004 Dieter Jens. All Rights Reserved.